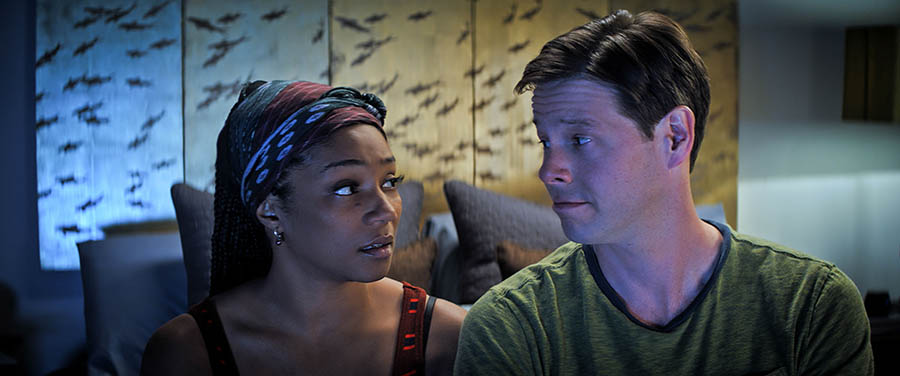 Outrage turns to affection in our exclusive clip from The Oath. Ike Barinholtz and Tiffany Haddish star as a loving couple who will soon face the biggest challenge of their lives.
As our clip demonstrates, they are a fun couple who are in agreement on most things, including their views on the modern political scene. When their family arrives for a visit during the holidays, however, their vastly different perspective threatens to tear apart the fabric of the universe! Or, at the very least, their close family ties.
Can they learn how to disagree without destroying their family? Watch the clip below and then get your tickets for The Oath. The comedy will open in theaters everywhere on Friday, October 12.