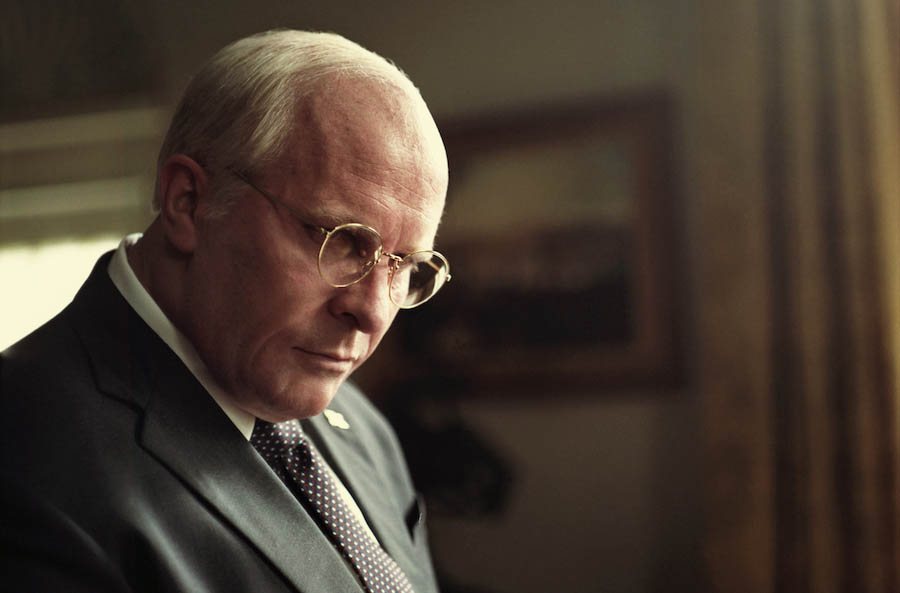 Whether you're intrigued about the life of Dick Cheney or you just want to see Christian Bale's chameleonic performance as the former Vice President, Vice is a going to be a hot ticket this Christmas. The biopic is also sure to be a big awards contender, though all its attention is sure to be as politically divisive as Oliver Stone's W. was 10 years ago.
The first poster and trailer for Vice has arrived, and now we can see just how unrecognizable and magnificent Bale is as Cheney. The actor has gained weight and put on prosthetics for the role, making his appearance anything but comparable to how he looks in, say, the Dark Knight trilogy. Sam Rockwell as President George W. Bush looks pretty dang entertaining, too.
Watch it down below. First, here's everything we know about Vice:
How much of Dick Cheney's life will the movie cover?
Vice will depict Cheney's life and career at least as far back as his time as White House Chief of Staff in the 1970s and through his time as CEO of Halliburton and then his service as the Vice President of the United States under George W. Bush for most of the 2000s. Whether it plays out chronologically, with dark-haired young Cheney first and then grey-haired Cheney later, is unclear.
Here is the official synopsis via Annapurna Pictures:
Vice explores the epic story about how a bureaucratic Washington insider quietly became the most powerful man in the world as Vice-President to George W. Bush, reshaping the country and the globe in ways that we still feel today.
Who is in the movie?
In addition to Christian Bale leading as former U.S. Vice President Dick Cheney and Sam Rockwell as his president, George W. Bush, Vice stars Amy Adams as wife Lynne Cheney, Alison Pill and Lily Rabe as daughters as Mary and Liz Cheney, Steve Carell as Secretary of Defense Donald Rumsfeld and Tyler Perry as Secretary of State Colin Powell.
The cast also includes Eddie Marsan as Deputy Secretary of Defense Paul Wolfowitz, Justin Kirk as Cheney's Chief of Staff, Scooter Libby, LisaGay Hamilton as National Security Advisor and Secretary of State Condoleezza Rice, Bill Camp as former President Gerald Ford and Bill Pullman as Nelson Rockefeller, plus Jesse Plemons and Shea Whigham.
Who is writing and directing the movie?
Adam McKay, former head writer at Saturday Night Live turned director of such movies as Anchorman, Talladega Nights (which also starred Adams), Step Brothers and the somewhat more serious The Big Short (which also starred Bale and Carell), is at the helm of Vice, and he also penned the screenplay.
When does it come out?
Annapurna Pictures will release Vice on December 21.
Can we see a trailer?
Here is the first trailer for Vice, which seems a bit more comedic and a lot less celebratory than most biopics: