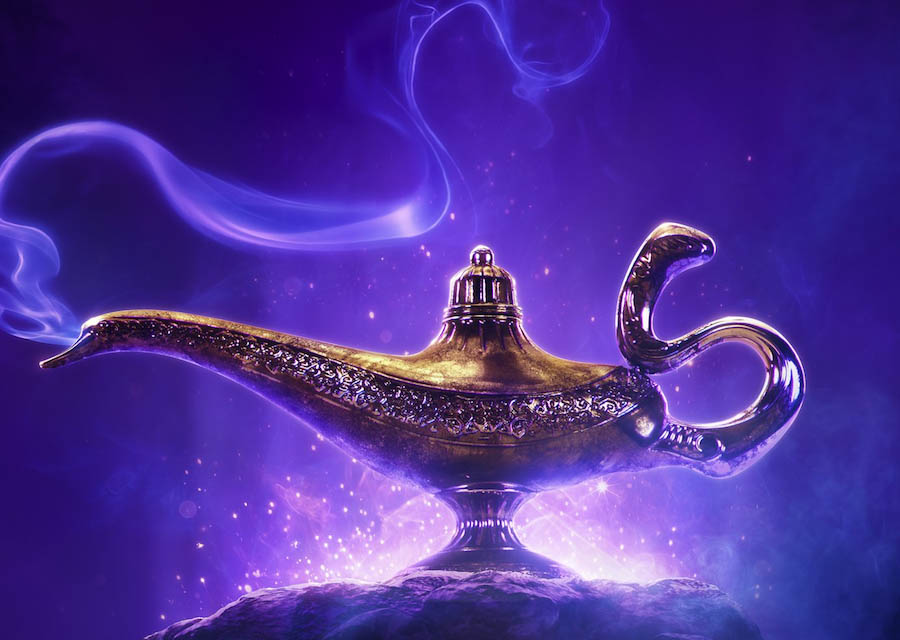 Disney's live-action adaptations of their animated classics are serious business. Even this year's Christopher Robin quietly grossed more than $180 million worldwide. There are many more to come, including four features arriving in 2019 alone: Dumbo, Aladdin, The Lion King and Lady and the Tramp, the last of which hits the new streaming service Disney Play later in the year.
Aladdin is sure to be huge, as the 1992 animated version is considered a favorite among all Disney's classics, not just those from the modern era. And if we weren't sure of this beforehand, we definitely guarantee massive success now that the studio has unveiled the first trailer for the movie. Watch it down below after reading more about the adaptation.
Here's everything we know about Aladdin so far:
Who is playing all our favorite characters from the 1992 classic?
Egyptian-Canadian actor Mena Massoud (Jack Ryan) will lead the picture as the title character, while Power Rangers breakout Naomi Scott is playing Princess Jasmine. In the very major role of the Genie is rapper-turned-megastar Will Smith. Rounding out the cast are Marwan Kenzari (Murder on the Orient Express) as Jafar, Navid Negahban (Homeland) as the Sultan and former Saturday Night Live cast member Nasim Pedrad as Jasmine's handmaiden, Dalia.
Who is directing the movie?
Guy Ritchie, best known for the Robert Downey Jr.-led Sherlock Holmes movies and last year's King Arthur: Legend of the Sword, is at the helm of this live-action reimagining of Aladdin.
Who wrote the screenplay?
Ritchie worked on the script along with John August, who wrote Tim Burton's adaptation of Charlie and the Chocolate Factory, and Vanessa Taylor, who recently earned an Oscar nomination for co-writing Guillermo del Toro's The Shape of Water. Of course, their work is based on the 1992 Aladdin, which was adapted from the famous Arabic folk tale.
What is the story again?
Like Disney's animated feature, the studio's live-action take follows the titular thief Aladdin in his pursuit to woo Princess Jasmine, helped by a lively genie whom he freed from a lamp. The story includes the iconic magic carpet and the evil Jafar, who wants to take over as ruler of the land. It is unclear if this version will also feature talking parrots or monkey sidekicks.
Are they keeping the songs from the original?
Yes, there will be new recordings of such classic tunes as the Oscar-winning "A Whole New World" and Oscar-nominated "Friend Like Me," plus original composer Alan Menken penned two new songs with the La La Land and Greatest Showman duo Benj Pasek and Justin Paul.
When does the movie come out?
As we learned more than a year ago, Disney will release the live-action Aladdin on May 24, 2019.
Watch the first trailer below.